Alert Regarding Permit Applications
As of Friday, April 3, 2020, pursuant to Chapter 53 of the Acts of 2020, notwithstanding any general or special law, rule, regulation, charter, ordinance or by-law to the contrary, during the governor's March 10, 2020 declaration of a state of emergency, the process for permit applications to permit granting authorities has been modified and timelines for permit application review have been extended. Please refer to PERMIT APPLICATION PROCEDURES [Pursuant to Chapter 53 of the Acts of 2020] found below for application procedures in effect in the Town of Groton during the state of emergency. Please note that all application submission requirements, including application fees, remain in full force and effect. All application submission questions should be directed by email to the applicable permit granting authority as set forth in the Permit Application Procedures.

TOWN OF GROTON Conservation Commission- PERMIT APPLICATION PROCEDURES

[Pursuant to Chapter 53 of Acts of 2020]

On Friday, April 3, 2020, Governor Baker signed into law Chapter 53 of the Acts of 2020, An Act to Address Challenges Faced by Municipalities and State Authorities Resulting from COVID -. Section 17 of the Act modifies state and local laws governing the submission and process of permit applications for the duration of the State of Emergency declared by Governor Baker on March 10, 2020.

The Town of Groton is implementing Chapter 53, Section 17 as follows. Portions of the Act are summarized below. Please see referenced sections for complete text.

§17(a) Definitions

"Permit": a permit, variance, special permit, license, amendment, extension, or other approval issued by a permit granting authority pursuant to a statute, ordinance, bylaw, rule or regulation, whether ministerial or discretionary.

"Permit granting authority" (or "PGA"), a local, district, county or regional official or a local, district, county or regional multi-member body that is authorized to issue a permit.

PERMIT APPLICATIONS §17(b)(i) – For so long as the State of Emergency remains in effect, the Act governs the submission of permit applications. Permit applications may be filed as set forth below (if the applicable permit granting authority is not listed in the chart below, please submit to the Town Clerk and it will be forwarded):

"An application for a permit shall be deemed duly filed and accepted as of the date of the filing by the applicant if filed with and certified as received by the town clerk." Applications to Permit Granting Authorities may be filed either:

1. By first class mail: Application to the Town of Groton Town Clerk, 173 Main St., Groton, MA 01450, and copy of Application and all submission materials, including application fee, to the appropriate permit granting authority. Please send an email alerting the PGA that an application has been mailed to both the Town Clerk and the Zoning Assistant.

2. Electronically: Attachment of the requisite application form and supplemental materials by email to the Town Clerk with "cc" to the appropriate permit granting authority and receipt by first class mail of a check for the applicable application fee. Online payment is not available at this time.

ELECTRONIC FILING:
For emailed documents, the subject line should read as follows for each permit:
GROTON – RDA – Street Address – Applicant Name (for Requests for Determination of Applicability)
GROTON – NOI or ANRAD – Street Address – Applicant Name (For Notice of Intents & Abbreviated Notices of Resource Area Delineations)

*An electronic submission should include all required forms necessary for review (e.g., wetland application form, site plan) as well as any other materials related to the submittal (e.g., stormwater calculations, supporting photos/appendices). For a complete list of required information, please contact the Conservation Administrator at conservation@grotonma.gov

Electronic applications shall be emailed to the:
Town Clerk, townclerk@grotonma.gov; Conservation Administrator, conservation@grotonma.gov MassDEP Central Regional Office, CERO_NOI@mass.gov

HARD COPIES:
Local Copy sent to:
Town of Groton Town Clerk
173 Main St.
Groton, MA 01450
* Please contact the Conservation Administrator for instructions of sending a hard copy to MassDEP for review.
Open Space & Recreation Plan – 2019 Update
The Conservation Commission (with a lot of help from the general public and local stakeholder groups) undertook the process of updating the Town's Open Space & Recreation Plan this past year.

The plan identifies goals and priorities to guide Town policy and investments in open space preservation and recreation over the next seven years.

If you have questions about the plan, please contact the Conservation Administrator at conservation@townofgroton.org OR 978-448-1106.
Did you know you can subscribe to updates to this page? Create an Account or Manage your preferences at
https://portal.grotonma.gov
and get notified whenever a new meeting is scheduled or a new document is added!
About
The Conservation Commission was established in 1963 "for the promotion and development of the natural resources and the protection of the watershed resources" of the Town (Conservation Commission Act, MGL Ch. 40, §8C). The Commission is responsible for the administration of the Wetlands Protection Act (MGL Ch.131, §40) and Regulations (310 CMR 10.00) and the Town of Groton Wetlands Protection Bylaw (Ch. 215 of the Town Code) which became effective in 2001. Any person intending to alter any area in or within 200 feet of a river or perennial stream or in or within 100 feet of a wetland (intermittent stream, creek, lake, pond, swamp, marsh, bog, or wet meadow) must file a Request for Determination of Applicability or a Notice of Intent with the Commission. Minor projects (decks, utility installations, tree cutting, removal of non-native, invasive plants, etc.) that involve minimal or temporary intrusion into the 100-foot buffer zone of wetland resource areas require the filing of a Request for Determination of Applicability before the work commences.

The Commission also manages over 1000 acres of Town-owned conservation land and oversees applications for Agricultural Preservation Restrictions and Conservation Restrictions on privately held property. The periodic updating of the Groton Open Space and Recreation Plan is spearheaded by the Conservation Commission, with the assistance of the Parks Commission. A current plan maintains the Town's eligibility to apply for state funding grants. Community input and careful assessment of the status of natural resources assist the Town in prioritizing parcels for protection.

The Commission and staff advise other municipal officials and boards on conservation issues relating to these boards' areas of responsibility. One member serves on the Earth Removal & Stormwater Advisory Committee. The Commission is staffed by Conservation Administrator Nikolis Gualco.

Contact Information
Email:
conservation@grotonma.gov
Phone:
(978) 448-1106
Fax:
(978) 448-1113
Office:
Town Hall
Hours:
Mon 8-7PM; Tues 9-4PM; Wed 8-4PM; Thurs 9-4PM; Fri 9-1PM
Members: 7
Selection: Appointed
Term In Years: 3
Remuneration: None

Members
Alison Hamilton
Term Start: 2021-07-01
Term End: 2024-06-30
Bruce Easom
Vice Chair
Term Start: 2020-07-01
Term End: 2023-06-30
Eileen Mchugh
Member
Term Start: 2019-07-01
Term End: 2022-06-30
John Smigelski
Term Start: 2021-07-01
Term End: 2024-06-30
Laurence J. Hurley
Chair
Term Start: 2019-07-01
Term End: 2022-06-30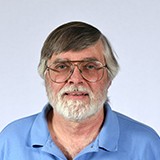 Olin Lathrop
Member
Term Start: 2020-07-01
Term End: 2023-06-30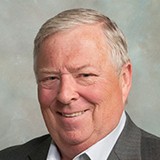 Peter A. Morrison
Member
Term Start: 2019-07-01
Term End: 2022-06-30
Conservation Commission Documents