Did you know you can subscribe to updates to this page? Create an Account or Manage your preferences at
https://portal.grotonma.gov
and get notified whenever a new meeting is scheduled or a new document is added!
About
The Registrars, with the Town Clerk, are responsible for:
registering voters
making local listings of residents
certifying nomination papers and petitions
processing absentee voter applications
administering election recounts
maintaining voter special registration hours/sessions
The Board must reflect as nearly as possible local registration in the two leading political parties, with no more than two members from each. The party enrollment of the Clerk affects the membership of the board, but the Town Clerk need not be enrolled in a political party.
Contact Information
Members: 4
Selection: Appointed
Term In Years: 3
Remuneration: None

Members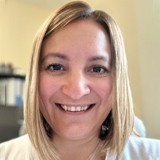 Dawn Dunbar
Term Start: 2022-08-22
Term End: 2099-06-30
Gregory P. Baran
Term Start: 2021-10-13
Term End: 2024-06-30
Jane Fry
Term Start: 2023-07-01
Term End: 2026-06-30
Marvin Caldwell
Term Start: 2022-07-01
Term End: 2025-06-30
Board of Registrars Documents