Did you know you can subscribe to updates to this page? Create an Account or Manage your preferences at
https://portal.grotonma.gov
and get notified whenever a new meeting is scheduled or a new document is added!
About
The Commission is responsible for:
the preservation and protection of Groton's Old Burying Ground
overseeing all repairs to stone markers
issuing permits for gravestone rubbings
educating the public about the Burying Ground
The OBG commission maintains information pertaining to the stone carvers and their families, and welcomes researchers to share additional information with the Commission
Most of the grave stones in the Old Burying Ground are recorded in the Samuel Green book of Epitaphs. This book has been scanned and is available in its entirety online at
https://archive.org/details/epitaphsfromoldb00gree
For any grave records located in the Samuel Green Epitaphs book, more information - including a photograph of the marker - are available at on the Find a Grave website at
https://www.findagrave.com/
The Commission was formed in March 1991 when Selectmen approved regulations governing the Old Burying Ground. In April 1991, Town Meeting voted to accept the state Gravestone Enabling Act (Chapter 272, S73A), which enables the Commission to remove a stone marker for repair.
Contact Information
Members: 5
Selection: Appointed
Term In Years: 1
Remuneration: None

Members
Deborah Beal Normandin
Term Start: 2023-07-01
Term End: 2024-06-30
Donald R. Black
Term Start: 2023-07-01
Term End: 2024-06-30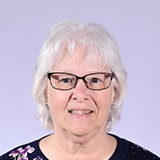 Gail Chalmers
Term Start: 2023-07-01
Term End: 2024-06-30
Old Burying Ground Commission Documents