Did you know you can subscribe to updates to this page? Create an Account or Manage your preferences at
https://portal.grotonma.gov
and get notified whenever a new meeting is scheduled or a new document is added!
About
The members of the Housing Partnership:
consider the housing needs of the Town
encourage the production and creation of affordable housing
The Partnership works with private developers and various Town boards involved in the permit process (including the Housing Authority) to evaluate proposals and make recommendations, primarily for first-time home buyers.
The Partnership is voluntary, not a mandated, program of the State.
Contact Information
Members: 5
Selection: Appointed
Term In Years: 1
Remuneration: None

Members
Anna Eliot
Term Start: 2023-07-01
Term End: 2024-06-30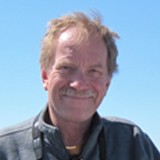 Peter Cunningham
Term Start: 2023-07-01
Term End: 2024-06-30
Richard Perini
Term Start: 2023-07-01
Term End: 2024-06-30
Housing Partnership Documents