COVID-19 Corona Virus Information
The Board of Health has a dedicated page for COVID-19 information. Click Here to access it.
News/Events
Rabies Clinic The clinic at the Groton Fire Station on 4/11/2020 has been canceled.
For a full schedule for surrounding areas please click HERE
Discount For Tick Testing 2019 Season
Information available
HERE
Over the last few months there has been significant news coverage of Eastern Equine Encephalitis (aka "triple E" or EEE) and West Nile Virus (WNV) in Massachusetts. Many communities—including a few nearby—have reported mosquitoes testing positive for the virus. As of September 25
th
, 2019, 10 human cases of EEE and 9 cases of WNV have been reported and there have been 3 related deaths in the state. As a result, several Groton residents have contacted the Board of Health asking (in essence) what we are doing about this.
Please mark your calendars. Nashoba Associated Boards of Health to hold its annual rabies clinic:
EEE Information
Understanding the risk
The risk varies significantly by geography. As responsible adults we should base our response on evidence rather than other factors and avoid propagating a culture of irrational fear in our community. As of October 9
th
, 2019, Groton is designated a low risk area. You can find a map of the risk by town here:
https://www.mass.gov/info-details/massachusetts-arbovirus-daily-update
. You may need to scroll down a bit to see the map. There is a link on this page to a full screen version of the map, but this link changes as the map is updated. So, the most reliable way to make sure you are getting the latest map is to start at the link above. You may be wondering how we know these risks? The state runs a program that tests mosquitoes, reports findings, and send alerts as appropriate to affected communities.
Protecting yourself and your family
The most effective protection against mosquito borne illness is a personal responsibility. The state's web site offers proven guidance for minimizing risks:
https://www.mass.gov/lists/mosquito-borne-disease-information-for-the-general-public
What about spraying?
Spraying is not a cure. It will not "solve" the problem or eliminate the risk. However, various mosquito control techniques (including spraying) can significantly reduce risks. Mosquito control efforts in Central Massachusetts are managed and run by the Central Massachusetts Mosquito Control Project (CMMCP).
Groton has been a member of the CMMCP in the past
Due to state budgeting processes, towns are accepted into CMMCP once per year with a 3-year minimum commitment requirement
In 2014, after a presentation on the health risks and observed historical data, town meeting voted against joining the CMMCP for 3 the year commitment period at a total cost of ~$219K
As a result, Groton is not currently a member of CMMCP
For those wondering, there is no "we changed our mind and want to join right now" option. There is no way to leverage this program this year.
What about the future?
In the future if the residents decide to reconsider membership to the CMMCP a petition or Warrant Article for Town Meeting could be initiated through the Select Board for inclusion for next year.
Did you know you can subscribe to updates to this page? Create an Account or Manage your preferences at
https://portal.grotonma.gov
and get notified whenever a new meeting is scheduled or a new document is added!
About
The Board of Health performs on the local level many important duties relative to the protection of public health, the control of disease, the promotion of sanitary living conditions, and the protection of the environment from damage and pollution.
Mandated duties include:
health care and disease control
enforcement of housing and dwelling codes
monitoring of, and providing for, hazardous waste disposal
monitoring the sanitary landfill
enforcement of Title 5 (the State Environmental Code relative to septage and garbage)
investigating nuisances which in the board's opinion may be injurious to health
enforcing MGL Chapter 2 of the State Sanitary Code involving food service establishments
enforcing Title 5 of the State Environmental Code regarding safety and sanitation of pools and beaches
Under the subdivision control law, the Board of Health has important responsibilities with regard to subdivision plan review and, under Title 5, inspections of septic system installation and maintenance. The board also investigates citizen complaints. In addition to its elected Board of Health, the Town is also a member of the Nashoba Associated Boards of Health. One member of the Groton Board of Health serves on the Board of Directors of the Nashoba Associated Boards of Health Association. This organization, made up of surrounding towns and with offices in Ayer, acts as agent for the performance of many of the above duties under the supervision of the local Board. One arm of the Nashoba Associated Boards of Health, the Nashoba Nursing Service, provides communicable disease investigation and follow-up; tuberculosis monitoring; high risk, mother-infant follow-up; immunization and screen clinics; health promotion; and disease prevention.
The Groton Board of Health is served by a paid, full-time office administrator with an office in the Town Hall.
Contact Information
Email:
health@grotonma.gov
Phone:
(978) 448-1120
Fax:
(978) 448-1113
Office:
Town Hall, 173 Main St
Hours:
M 8:00am – 7:00pm; T-TH 8:00am – 4:00pm; F 8:00am – 1:00pm
Members: 3
Selection: Elected
Term In Years: 3
Remuneration: None

Members
Jason Weber
Term Start: 2020-06-09
Term End: 2023-05-23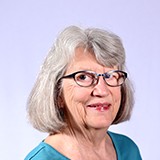 Michelle Collette
Term Start: 2020-11-03
Term End: 2021-05-18
Robert J. Fleischer
Term Start: 2019-05-22
Term End: 2022-05-17
Board of Health Resources
TADS-Teenage Anxiety and Depression Solutions
Board of Health Documents
Licensed Trash Haulers
Waste Management:
124 Hartwell Street W. Boylston, MA 01583 (800) 545-4560
Waste Not: 
52 Hartwell Street Fitchburg, MA 01420 (978) 649-0641
GW Shaw and Son, Inc.:
124 Old Wilton Road Greenville, NH 03048 (603) 878-4108
DPS Trash & Recycling:
286 Kemp Street Dunstable, MA 01827 (978) 302-8982
Republic Services: 
385 Dunstable Road Tyngsboro, MA 01879 (800) 442-9006