Did you know you can subscribe to updates to this page? Create an Account or Manage your preferences at
https://portal.grotonma.gov
and get notified whenever a new meeting is scheduled or a new document is added!
About
The Local Cultural Council (LCC) functions under guidelines established by the Massachusetts Cultural Council (MCC), which allocates funding to each community. The purpose of the Local Cultural Council is to:
support public projects that promote access, education, diversity, and excellence in the arts, humanities, and interpretive sciences in the community
The Council regrants the state funds to individuals and organizations in the Town as part of a two-tiered process in which the LCC acts on applications, which are then reviewed by the MCC for adherence to guidelines set forth in the state law and regulations.
By state law, members are initially appointed for a six-year term, may be reappointed for two three-year terms, then must go off for at least a year before they are eligible for reappointment. In Groton, the terms have been shorter, two or three years.
Contact Information
Members: 10
Selection: Appointed
Term In Years: 6
Remuneration: None

Members
Christine Brooks
Term Start: 2021-07-01
Term End: 2024-06-30
Deb Busser
Term Start: 2023-05-02
Term End: 2027-06-30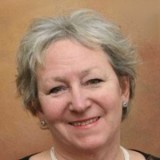 Harris Mcwade
Term Start: 2023-02-13
Term End: 2026-06-30
Judith Romatelli
Term Start: 2023-02-13
Term End: 2026-06-30
Kathleen Phelps
Term Start: 2022-07-01
Term End: 2028-06-30
Leslie Lathrop
Term Start: 2021-11-23
Term End: 2024-06-30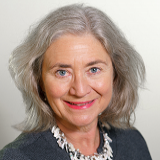 Nancy Muller
Term Start: 2023-04-19
Term End: 2026-06-30
Local Cultural Council Documents