Did you know you can subscribe to updates to this page? Create an Account or Manage your preferences at
https://portal.grotonma.gov
and get notified whenever a new meeting is scheduled or a new document is added!
About
Purpose
The purpose of the Groton Stewardship Committee is to promote sustainable stewardship, support the Open Space and Recreation Plan and perform the stewardship and monitoring activities as a separate dedicated body, under the supervision of the Conservation Commission.
Background
The Conservation Commission directly manages over 2,100 acres of conservation land in town, in addition to holding conservation restrictions on 1,550 additional acres. While the Conservation Commission is responsible for the stewardship and monitoring of these lands, there is often little time available for such activities. The Conservation Commission is also the governing body for the Town of Groton's Open Space and Recreation Plan (OSRP) and is responsible for its implementation and monitoring. Finally, as interest in Stewardship grows, an opportunity exists for coordination and outreach, at the town level, of stewardship activities.
Structure
The committee will be made up of members serving as volunteers (unpaid). Members are appointed by the Conservation Commission to 1-year terms for each fiscal year.
Reporting
The committee will report to the Conservation Commission.
Charge
The exact actions of the committee will be determined by the members, with consent of the Conservation Commission, taking into consideration the best interests of Groton and the most effective use of volunteers and other resources that may be provided to the committee. However, it is expected at this time that the committee will undertake the following:
Agents in the Field Activities
Monitor conservation areas owned by the Conservation Commission, and lands that the Conservation Commission holds conservation restrictions on.
Perform land management activities.
Open Space and Recreation Plan Implementation and Tracking
Track implementation of the latest Open Space and Recreation Plan goals and objectives related to conservation.
Research grant opportunities and apply as appropriate.
Outreach
Recruit and maintain a list of volunteers for Stewardship Committee related tasks.
Educate and inform the public on matters related to conservation lands and their stewardship.
All of these activities are performed under the authority and permission of the Conservation Commission. The Conservation Commission may at any time change what powers, duties, and responsibilities it delegates to the Groton Stewardship Committee.
Contact Information
Members: 7
Selection: Other
Term In Years: 1
Remuneration: None

Members
Anna Eliot
Term Start: 2023-07-01
Term End: 2024-06-30
Eileen Mchugh
Term Start: 2023-07-01
Term End: 2024-06-30
Kim Kuliesis
Term Start: 2023-07-01
Term End: 2024-06-30
Lisa Murray
Term Start: 2023-07-01
Term End: 2024-06-30
Lisa Theall
Term Start: 2023-07-01
Term End: 2024-06-30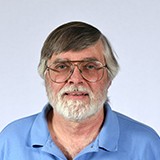 Olin Lathrop
Term Start: 2023-07-01
Term End: 2024-06-30
Robert Hanninen
Term Start: 2023-07-01
Term End: 2024-06-30
Ronald Hersch
Term Start: 2023-07-01
Term End: 2024-06-30
Groton Stewardship Committee Documents