Did you know you can subscribe to updates to this page? Create an Account or Manage your preferences at
https://portal.grotonma.gov
and get notified whenever a new meeting is scheduled or a new document is added!
About
Under state law, the Commission is responsible for:
developing an inventory for the identification and protection of the historic properties in the Town, including areas, buildings, monuments, sites, burial grounds, and structures
The Groton Historical Commission was established in 1963 when, at the request of the Planning Board, the Selectmen appointed five members. The Commission has been active since 1986 when members designed brochures, conducted walking tours of historic properties and began submitting reports to the state.
From the Vault of the Groton Town Clerk's Office, these Town Hall Archives, which date back to the late 17th century, include Births, Deaths, and Marriage records, Land and Property records, Town Meeting Warrants, Select Board Minutes, Taxes, and other records.
Of special interest, the Historical Collections section includes Caleb Butler's copy of the Indian Roll (the earliest Groton historical narrative), The Revolution (including papers related to Shays' Rebellion), Militia Enrollment, and the Civil War.
The link will take you to a set of file folders, organized into groups of scanned images. A ReadMe file provides details on the structure of the Archives and on what the Archives DO and DO NOT include.
Contact Information
Members: 7
Selection: Appointed
Term In Years: 3
Remuneration: None

Members
Allen B. King
Term Start: 2020-07-01
Term End: 2023-06-30
Aubrey Theall
Term Start: 2022-07-01
Term End: 2023-06-30
Joshua Vollmar
Term Start: 2021-08-30
Term End: 2024-06-30
Michael D.. Danti
Term Start: 2022-07-01
Term End: 2025-06-30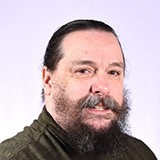 Michael F. LaTerz II
Term Start: 2021-07-01
Term End: 2024-06-30
Robert Degroot
Term Start: 2022-07-01
Term End: 2025-06-30
Historical Commission Documents