Did you know you can subscribe to updates to this page? Create an Account or Manage your preferences at
https://portal.grotonma.gov
and get notified whenever a new meeting is scheduled or a new document is added!
About
Under state law, the Commission is responsible for:
developing an inventory for the identification and protection of the historic properties in the Town, including areas, buildings, monuments, sites, burial grounds, and structures
The Groton Historical Commission was established in 1963 when, at the request of the Planning Board, the Selectmen appointed five members. The Commission has been active since 1986 when members designed brochures, conducted walking tours of historic properties and began submitting reports to the state.
Contact Information
Members: 7
Selection: Appointed
Term In Years: 3
Remuneration: None

Members
Allen B. King
Term Start: 2017-07-01
Term End: 2020-06-30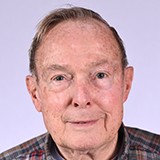 George Wheatley
Term Start: 2016-07-01
Term End: 2019-06-30
Michael D.. Danti
Term Start: 2016-07-01
Term End: 2019-06-30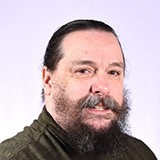 Michael F. LaTerz II
Term Start: 2018-07-01
Term End: 2021-06-30
Paul Keen
Term Start: 2017-06-05
Term End: 2020-06-30
Robert Degroot
Term Start: 2016-07-01
Term End: 2019-06-30
Historical Commission Documents