Transfer Station Temporarily Closed
Due to the upcoming winter storm, the transfer station will be closed on Saturday, January 29, 2022.

We apologize for any inconvenience this may cause and thank you for your patience.
DPW Bid Specs & Results
People looking for the DPW Bid Specs and Results from their recent Town Meeting article can find it Here
Did you know you can subscribe to updates to this page? Create an Account or Manage your preferences at
https://portal.grotonma.gov
and get notified whenever a new meeting is scheduled or a new document is added!
About
The Department of Public works, established by the 2009 Fall Charter changes, manages roads, the transfer station, building maintenance, and supports other departments through staff sharing.
Contact Information
Members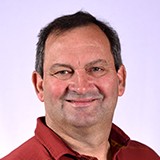 Tom Delaney-duplicate
DPW Director
Department of Public Works Documents