Did you know you can subscribe to updates to this page? Create an Account or Manage your preferences at
https://portal.grotonma.gov
and get notified whenever a new meeting is scheduled or a new document is added!
About
Housing Coordinator
Contact Information
Members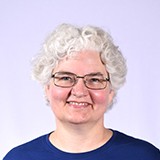 Fran Stanley
Housing Coordinator
Housing Coordinator Documents
---
Finding Affordable Housing
There is some affordable housing in Groton and affordable housing also exists in many other towns and cities in the Commonwealth.  Lots of people need affordable housing but seldom know where to find it.  Or, you may be familiar with some affordable housing options, but would like to broaden your search and apply to more apartment complexes.  There is a relatively new website called Housing Navigator Massachusetts that tries to meet this need.  This website allows you to conduct a town by  town search for affordable housing.
Please read the rest of this webpage to learn about affordable housing in Groton, state assistance and a description of various types of affordable housing.  But please remember that if you would like to explore other options that are not described on this webpage, then the Housing Navigator Massachusetts website may help you to do that.
---
Emergency Rental & Mortgage Assistance (updated August 16, 2022)
The Commonwealth of Massachusetts has funds available to assist income eligible households who are having difficulty paying their rent or mortgage.
Such funding that is made available for these needs is an example of a homelessness prevention program.  Preserving an existing tenancy whether it is as a renter or a homeowner can be less disruptive and sometimes less costly overall when help is supplied while the tenant is still in place.  Applications are made online:
Homeowners should apply to HAF at this link:  https://massmortgagehelp.org/
Renters should apply to RAFT at this link:  https://www.mass.gov/applying-for-rental-assistance-in-massachusetts-to-avoid-eviction
Once received, administrative staff will figure out what amount of aid is available based on current funding.  Note that landlords of any size can now apply on behalf of their tenants.  This website includes a link for free legal help and mediation for tenants and landlords.
More information on state programs:
1.    Renter households must have received a Notice to Quit or other communication from the landlord to leave to qualify.
2.    Renter households must meet income eligibility requirement.  Income must be no more than 50% of the area median income.  To find out where your income falls as a percentage of the area median income, please refer to the table below showing Groton's Area Median Income.  Area Median Income numbers are revised annually.
3.    Renter households may be eligible for a grant of up to $10,000.
4.    Homeowner households must be at least three months past due on their mortgage to qualify (nonconsecutive months are okay).
5.    Homeowner households must meet income eligibility requirement.  Income must be no more than 150% of the area median income.  To get a sense of where your income falls as a percentage of the area median income, please refer to the table below showing Groton's Area Median Income.  Area Median Income numbers are revised annually.
6.    Homeowner households may refer to this one-page flyer on the Homeowner Assistance Fund (HAF) for more information.
7.    Homeowner households may be eligible for a grant of up to $50,000.
Since the beginning of the COVID-19 pandemic, emergency rental and mortgage assistance programs have fluctuated significantly.  When more funds are available to support grants, then program parameters are more generous in terms of eligibility and total grant assistance.
---
Subsidized Apartments in Groton for Low Income Households
Please refer to the income chart below to determine your income eligibility for subsidized apartments.
Groton Housing Authority – apartments serving families and senior/disabled individuals.  Rents set as a percentage of income. See Groton Housing Authority flyer and CHAMP application. Applicants can now apply online, which has several advantages over a paper application. Applicants using the CHAMP online application can apply for numerous housing authorities at the same time. And, applicants can use the online access to make corrections to their application.
Groton Commons – apartments serving low income seniors and others with need for accessibility features.  Rents set as a percentage of income.  Contact RCAP Solutions at 978-448-9551. See Groton Commons flyer and application.
Winthrop Place – apartments available.  Rents set as a percentage of income.  Call Eastpoint Properties rental agent at 603-836-5680. See Winthrop Place flyer.
---
Subsidized and Affordable Rental Housing for Seniors and Adults with Disabilities
For adults with disabilities who are able to live independently, this grid provides an overview of the Massachusetts options.  Information about applying to public housing authorities can be found in the section above.  Information about applying  Section 8 mobile vouchers, MRVP and AHVP can be found in the section below.
For seniors, there are a few more housing types available by virtue of age.  And, due to the fact that there are more senior units and there is swifter turnover of the units, a senior will often have a shorter wait for a subsidized apartment than adults with disabilities who are younger than age 60.  Additional senior housing types include:
Congregate housing:  see list of cities and towns with congregate housing.
Section 202 Supportive Housing for the Elderly Program for those age 62 and up:  must apply individually to each apartment complex.  Groton Commons is a local example, but there are many apartment complexes in our region. This HUD map is helpful.
For people with disabilities who need a certain level of support services built in to their housing in order to live in the community might evaluate the supports available through:
MassHealth a/k/a Medicaid State Plan Services (adult family care stipends, personal care attendants, Group Adult Foster Care,),
Department of Developmental Disabilities (group homes, shared living, adult supports),
Department of Mental Health (group homes),
Department of Public Health (rest homes), or
Affordable assisted living (can be funded through Group Adult Foster Care which is a MassHealth program).
---
Section 8 Mobile Vouchers, MRVP and AHVP
Section 8 mobile vouchers are another form of affordable housing. Section 8 of the Housing Act of 1937 authorizes the payment of rental housing assistance to private landlords on behalf of low-income households.
For this program, a qualifying low-income household finds a private market apartment that meets Section 8 criteria.  Then, the tenant pays a portion of the rent — usually 30% of their income — and the government makes a direct payment to the landlord that makes up the difference between the tenant's portion and the full rent required by the landlord.
Groton residents should apply to the Section 8 waitlist held by RCAP Solutions.  RCAP Solutions manages 3,000 vouchers in central Massachusetts.  This waitlist is most likely yield a Section 8 Voucher if you remain a Groton resident.
To expand your search, you can apply to the centralized Section 8 waitlist.  With one application, people can get on the waitlist for 102 Public Housing Authorities within Massachusetts – most in the Greater Boston area – which streamlines the application process for a Section 8 Voucher.  The benefit of applying to the centralized list is that if you later move to one of those 102 communities, you will be higher up the waitlist when you move into one of those communities.  Once you have applied, please keep your centralized waitlist account updated with your current address and contact information.  Updates help the housing authorities to prioritize your application when you move into town and to find you when it is time to offer you a Section 8 Voucher.  People living in one of the 102 communities are most likely to get Section 8 Vouchers because the demand is so great that it takes the boost that a local preference gives your application to succeed.
Massachusetts developed its own version of the federal Section 8 program.  Its program is called the Massachusetts Rental Voucher Program (MRVP). This program funds about 2,000 vouchers statewide.  Not all agencies administer both the Mobile and Project Based programs.  There is no central application process.  Instead, interested applicants can consult this list of housing agencies who administer the mobile MRVP voucher and contact that agency directly.  For general information about the mobile MRVP voucher, please read this description.
Massachusetts also created the Alternative Housing Voucher Program to for people with disabilities between the ages of 22 and 59.  Apply through CHAMP for this program.
---
Affordable Homeownership in Groton
When Affordable Homeownership units are offered for sale in Groton, information will be listed here. Units offered may be New Construction or Resale. MGL Chapter 40B aims to promote affordable housing for households earning 80% or less than the area median income. Usually, a household will have to have a moderate level of income – close to 80% area median income — in order to afford to purchase affordable homeownership units.
If you have questions, please contact the Housing Coordinator.
| | | | | | | |
| --- | --- | --- | --- | --- | --- | --- |
|  Development Name & Location |   Price |  Condo fee | Size (bedrooms) |  Type of sale | Application & Unit Information | Model Deed Rider |
| Townsend Road Condominium 55+ | $193,545 | $20 per month | 2 Bedroom | Resale | Application & Infopack | Deed Rider |
To find out about other homeownership listings in our region, visit the following websites:
Independent lottery agent listings for Central Massachusetts — https://mcohousingservices.com/affordable-homes-for-sale/
Regional housing consortium [for Acton, Bedford, Burlington, Concord, Lexington, Sudbury, Wayland, Weston] — https://www.rhsohousing.org/affordable-housing-opportunities
Eastern Massachusetts listings — https://www.boston.gov/metrolist
---
Groton Massachusetts – Area Median Income Information
HUD, the federal government's department of Housing and Urban Development, updates its area median income information annually. The Town of Groton is in the Lowell, MA HUD Metropolitan Fair Market Rent (FMR) Area. Here is the 2022 income information for our area:
Fiscal Year 2023

Income Limit

Category

1 person household

2 person household

3 person household

4 person household

5 person household

6 person household

7 person household

8 person household

30%

"Extremely Low" per HUD

27,800

31,800

35,750

39,700

42,900

46,100

49,250

52,450

30%-50%

"Very Low" per HUD

(typical housing authority
limits)

46,350

53,000

59,600

66,200

71,500

76,800

82,100

87,400

80%

"Low" per HUD

(homeownership limits)

66,300

75,750

85,200

94,650

102,250

109,800

117,400

124,950

100%

132,400
---
Emergency Housing – Homeless shelters; domestic violence shelters
Massachusetts extends a "right to shelter" for families who meet certain administrative criteria.  To qualify, there are income restrictions and the household must show that the loss of housing is through no fault of their own.   Groton households are encouraged to apply via:
A phone call to (866) 584-0653 to speak with a Homeless Coordinator.
Fitchburg Transitional Assistance Office473 Main StreetFitchburg, MA 01420978-665-8700
In addition, the Commonwealth will also provide care and housing for children.  Massachusetts offers a variety of services for unaccompanied youth (age 24 and younger).
For adults without children, the Commonwealth provides homeless shelters which separate adults by gender.  The homeless shelters closest to Groton is:
Lowell Transitional Living Center
205 – 209 Middlesex Street
Lowell, MA
978-458-9888
For individuals and families experiencing domestic violence, there is a network of domestic violence shelters:
Call the toll free SafeLink number 877-785-2022 to access these resources.
Alternative House serves the greater Lowell area
888-291-6228
https://www.alternative-house.org/
Many people in homeless shelters have experienced domestic violence, some in the immediate past and others further back in time.  For people experiencing domestic violence, a domestic violence shelter can be superior to a general-purpose shelter because there are more supports and an understanding of the particular needs of people who have experienced domestic violence.
Some households on the verge of homelessness will be able to avoid homelessness if they receive some short-term financial support.  There are federal funds from HUD available for this purpose called rapid rehousing.  Please call 978-345-2256 to inquire about rapid rehousing funds.