Did you know you can subscribe to updates to this page? Create an Account or Manage your preferences at
https://portal.grotonma.gov
and get notified whenever a new meeting is scheduled or a new document is added!
About
Housing Coordinator
Contact Information
Members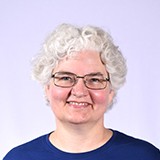 Fran Stanley
Housing Coordinator
Housing Coordinator Documents
---
Emergency Rental & Mortgage Assistance (updated 10/14/2021)
Many people have experienced a loss of income since the start of the Covid-19 pandemic.  As a result, some households have an urgent need for emergency assistance to help them stay in their present homes.
Local, state and federal governments have responded to this need by creating or expanding housing assistance programs.
The Town of Groton created its own Emergency Rental Assistance program available to income eligible households earning up to 80% of the Area Median Income.  This program will run until June 30, 2022.  For more information and details about how to apply, please see this flyer and the program guidelines.
More money is available from the Commonwealth of Massachusetts which added new pandemic funds to their prior rental assistance programs.  To apply, make a single streamlined application to:
https://www.mass.gov/applying-for-rental-assistance-in-massachusetts-to-avoid-eviction
Once received, administrative staff will figure out what amount of aid is available based on current funding.  Note that landlords of any size can now apply on behalf of their tenants.
More information on state programs:
1.  Massachusetts had a pre-existing program called RAFT that provides rental and mortgage assistance to income eligible households.  RAFT helps renters and homeowners who earn up to 50% of the Area Median Income and is considered a homelessness prevention program.
2.  Massachusetts responded to the pandemic by transferring additional federal and state money into the RAFT program.
3.  With the pandemic, Massachusetts created a new program for higher income households called ERMA.  ERMA helps renters and homeowners who earn between 50% and 80% Area Median Income.
4.  More recent federal funds (ERAP) provide eligible households with access to more funds and a broader array of assistance.  Currently, household may be eligible for up to $10,000 worth of aid to help with overdue rent or mortgage payments, short-term rent or mortgage stipends, and even moving costs.  And, for the first time, government assistance can help pay past due utility bills up to $1,500.
To find out where your income falls as a percentage of the area median income, please refer to the table below showing Groton's Area Median Income.  Area Median Income numbers are revised annually.
---
Subsidized Apartments in Groton for Low Income Households
Please refer to the income chart below to determine your income eligibility for subsidized apartments.
Groton Housing Authority – apartments serving families and senior/disabled individuals.  Rents set as a percentage of income. See Groton Housing Authority flyer and CHAMP application. Applicants can now apply online, which has several advantages over a paper application. Applicants using the CHAMP online application can apply for numerous housing authorities at the same time. And, applicants can use the online access to make corrections to their application.
Groton Commons – apartments serving low income seniors and others with need for accessibility features.  Rents set as a percentage of income.  Contact RCAP Solutions at 978-448-9551. See Groton Commons flyer and application.
Winthrop Place – apartments available.  Rents set as a percentage of income.  Call Eastpoint Properties rental agent at 603-836-5680. See Winthrop Place flyer.
---
Subsidized and Affordable Rental Housing for People with Disabilities
For people with disabilities who are able to live independently, this grid provides an overview of the Massachusetts options.
For people with disabilities who are seniors, there are typically more housing options and shorter wait lists.  Seniors with disabilities will often qualify for all of the usual options plus public housing authority units for those age 60 and up and federally supported units for those age 62 and up.
For people with disabilities who need a certain level of support services built in to their housing in order to live in the community might evaluate the supports available through:
MassHealth a/k/a Medicaid State Plan Services (adult family care stipends, personal care attendants, Group Adult Foster Care,),
Department of Developmental Disabilities (group homes, shared living, adult supports),
Department of Mental Health (group homes),
Department of Public Health (rest homes), or
Affordable assisted living (can be funded through Group Adult Foster Care which is a MassHealth program).
---
Section 8 Mobile Vouchers
Section 8 mobile vouchers are another form of affordable housing. Section 8 of the Housing Act of 1937 authorizes the payment of rental housing assistance to private landlords on behalf of low-income households.
For this program, a qualifying low-income household finds a private market apartment that meets Section 8 criteria.  Then, the tenant pays a portion of the rent — usually 30% of their income — and the government makes a direct payment to the landlord that makes up the difference between the tenant's portion and the full rent required by the landlord.
Groton residents can apply to the Section 8 waitlist held by RCAP Solutions.  RCAP Solutions manages 3,000 vouchers in central Massachusetts.
All Massachusetts residents can apply to the centralized Section 8 waitlist.  With one application, applicants can get on the waitlist for 102 Public Housing Authorities within Massachusetts – most in the Greater Boston area — which streamlines the application process for a Section 8 Voucher.
Massachusetts developed its own version of the federal Section 8 program.  Its program is called the Massachusetts Rental Voucher Program. This program funds about 2,000 vouchers statewide.  Due to limited funding, the waitlist for this program is often closed.
Massachusetts also created the Alternative Housing Voucher Program to for people with disabilities between the ages of 22 and 59.  Apply through CHAMP for this program.
---
Affordable Homeownership in Groton
When Affordable Homeownership units are offered for sale in Groton, information will be listed here. Units offered may be New Construction or Resale. MGL Chapter 40B aims to promote affordable housing for households earning 80% or less than the area median income. Usually, a household will have to have a moderate level of income – close to 80% area median income — in order to afford to purchase affordable homeownership units.
If you have questions, please contact the Housing Coordinator.
| | | | | | | |
| --- | --- | --- | --- | --- | --- | --- |
|  Development Name & Location |   Price |  Condo fee | Size (bedrooms) |  Type of sale | Application & Unit Information | Model Deed Rider |
no units available at this time
To find out about other homeownership listings in our region, visit the following websites:
Independent lottery agent listings for Central Massachusetts — https://mcohousingservices.com/affordable-homes-for-sale/
Nonprofit statewide listings — http://www.massaffordablehomes.org/
Regional housing consortium [for Acton, Bedford, Burlington, Concord, Lexington, Sudbury, Wayland, Weston] — https://www.rhsohousing.org/affordable-housing-opportunities
Eastern Massachusetts listings — https://www.boston.gov/metrolist
---
Groton Massachusetts – Area Median Income Information
HUD, the federal government's department of Housing and Urban Development, updates its area median income information annually. The Town of Groton is in the Lowell, MA HUD Metropolitan Fair Market Rent (FMR) Area. Here is the 2022 income information for our area:
Fiscal Year 2022

Income Limit

Category

1 person household

2 person household

3 person household

4 person household

5 person household

6 person household

7 person household

8 person household

30%

"Extremely Low" per HUD

26,550

30,350

34,150

37,900

40,950

44,000

47,000

50,050

30%-50%

"Very Low" per HUD

(typical housing authority
limits)

44,250

50,550

56,850

63,150

68,250

73,300

78,350

83,400

80%

"Low" per HUD

(homeownership limits)

62,600

71,550

80,500

89,400

96,600

103,750

110,900

118,050

100%

126,500