Town Clerk Services and Covid-19
In response to Covid-19, some services offered by the Town Clerk's office have been affected. Town Hall is currently closed the public and, in this office, all in-person activities have been suspended.

Suspended activities include:
-Notarizations
-Business certificates
-Marriage intentions
-Over the counter transactions (birth certificates, marriage certificates, death certificates, trash bags, transfer station stickers, and dog licenses)

Online payment is requested for our remote transactions. The Town Clerk's office has an existing online payment service. This online service can be used for ordering vital records, dog licenses and transfer station stickers.

Nomination papers will be accepted by mail or drop box. The Town Hall's locked drop box is located at the rear entrance to Groton's Town Hall at 173 Main Street.

Voter registration applications will be accepted locally by mail or drop box. Voter registration applications may also be made online through the Secretary of the Commonwealth's website.

If you have questions about these changes or have other business and questions, please call our office at 978-448-1100 or send an email to townclerk@townofgroton.org. Thank you.
Did you know you can subscribe to updates to this page? Create an Account or Manage your preferences at
https://portal.grotonma.gov
and get notified whenever a new meeting is scheduled or a new document is added!
About
The Town Clerk:
serves as Chief Election Officer, Public Information and Legislative Administrator, and Local Registrar of Vital Records and Statistics
ensures that appropriate notification and procedure are adhered to in the making of legislative policy by the Town and manages public access to information
issues various licenses (i.e. marriage, and dog licenses)
serves ex officio as a member of the Board of Registrars and is responsible for carrying out the functions of the Board in the preparation, publication, and circulation of lists of voters
prepares the annual street listing of Groton residents and submits all bylaws passed by Town Meeting to the state Attorney General for approval
The Town Clerk is assisted by one or more paid Assistant Town Clerks
Information about Town Clerk Services
Notary Services
The Town Clerk's office offers free Notary Public services for documents not related to real estate closings. You must sign the document in the notary's presence. You must bring some form of identification (preferably a driver's license) with you to verify your signature. Some documents also request a witness to your signature. Witnesses are not provided. A witness to your signature is to be someone who knows you and does not have a financial interest in the document being witnessed.
Commissioner to Qualify
The Groton Town Clerk's Office is a Commissioner to Qualify location for public appointment oaths, required to be taken by notaries and others. To perform a qualification, two commissioners must be present with the appointee. You must bring you state appointment letter. Please call ahead to make sure two commissioners will be available.


---
Vital Records
The Town Clerk's Office maintains vital records as described below. Records can be obtained in-person, by mail or by using an online ordering service. The Massachusetts State Registry of Vital Records and Statistics can also provide certificates for Groton or any other Massachusetts community. Follow the link https://www.mass.gov/orgs/registry-of-vital-records-and-statistics to their website for more information.
How long does it take to get a vital record?: Mail and online orders are usually processed with 24 hours. Walk in service is available.
Death Certificates
The Town Clerk's Office is responsible for original records of all deaths that have occurred in Groton. Death certificates are public records. A certified copy of a death certificate may be obtained in person, by mail or by using the online ordering service. Requests for records can be made to the Town Clerk's Office. Please have the date of death available.

Fee: Fees for certified copies are payable by cash, check, credit card or online payment. View the fee schedule PDF document. You can make an online payment by accessing here.



---

Birth Certificates
The Town Clerk's Office is responsible for original records of all births that have occurred within Groton and in the Commonwealth of people whose parents resided in Groton at the time of the birth. Certified copies of birth certificates may be obtained in person, by mail or by using the online ordering service. Requests for records can be made to the Town Clerk's Office. Please have the birth date available.
To obtain certificates by mail: Send a check payable to "Town of Groton". Your request should include the name and date of birth appearing on the certificate, a contact telephone or e-mail address, and a self-addressed, stamped envelope. If the record requires identification (see below,) the appropriate person must sign the request and include a photocopy of a driver's license or government-issued photo ID.
Fee: Fees for certified copies are payable by cash or check or online payment. View the fee schedule PDF document.
Records requiring identification: A record is not accessible to the general public if the parents were unmarried at the time the child was born (and have not since married and amended the birth record), or if the father's name does not appear on the record. When this is true, only the mother, father (if listed,) or child may request a certificate. Identification will be required. Identification is not required for other records.
---
Marriages
Planning on getting married?
If you are planning on getting married in Massachusetts, you can apply for Marriage Intentions at any City or Town Clerk's Office. You must be getting married within 60 days. There is a three day waiting period from the time of application until the marriage license can be issued. Marriages can be solemnized by Massachusetts clergy or Justices of the Peace. Out of state clergy must register with the Massachusetts Governor's Office. Many couples prefer to have a family member of friend solemnize their marriage. If that person is not a member of the clergy or a justice of the peace, he or she may apply for a One-Day Marriage Designation, also through the Governor's Office (https://www.mass.gov/one-day-marriage-designation).
To apply for Marriage Intentions, both parties to the marriage must present themselves at the same time to a clerk's office to complete brief paperwork. Both parties must present identification. After the three day waiting period, a marriage license is issued which must be brought to the ceremony. The Solemnizer will complete a portion of the document, which is then returned to the same clerk's office (along with a One-Day Marriage Designation certificate if applicable). Once certified by the clerk, a marriage certificate will be issued.
The cost for this process in Groton is listed in the fee schedule.
Looking to obtain a copy of your marriage certificate?
Marriage certificates are kept in the city or town where the marriage intention was filed. This is often not the same city or town where the marriage took place. Certified copies of marriage certificates may be obtained in person, by mail or by using the online ordering service. Requests for records can be made to the Town Clerk's Office. Please have the marriage date available.
Dog Registration
Dogs must be registered each calendar year. Please visit our Dog Registration page for more information.
Business Certificates
The primary purpose of filing a business certificate is to protect consumers or creditors by identifying the names and addresses of the owners of the business. The filing of a business certificate does not protect a business name as does a corporate filing or a trademark registration. A business certificate filing is commonly called a "d/b/a" (Doing Business As). Please visit our Business Certificates page for more information and requirements for registering.
From the Vault of the Groton Town Clerk's Office, these Town Hall Archives, which date back to the late 17th century, include Births, Deaths, and Marriage records, Land and Property records, Town Meeting Warrants, Select Board Minutes, Taxes, and other records.
Of special interest, the Historical Collections section includes Caleb Butler's copy of the Indian Roll (the earliest Groton historical narrative), The Revolution (including papers related to Shays' Rebellion), Militia Enrollment, and the Civil War.
The link will take you to a set of file folders, organized into groups of scanned images. A ReadMe file provides details on the structure of the Archives and on what the Archives DO and DO NOT include.
Historical Research

Town records reach back into the late 1600's. However, the further back one goes, record availability is not as robust. Many records, especially prior to 1850, were kept by churches or courthouses, and not in the town's records. Adding to the complexity of early records is the history of Groton. Groton once encompassed all or portions of several surrounding towns. When these municipalities incorporated, the appropriate records were transferred. Groton does not have a record of the records that were transferred.

The more information you have about a record, the more straightforward the Groton search can be. The Town Clerk's office will reasonably search Groton records for up to 30 minutes for free. Beyond 30 minutes of search time, there is a fee of $25 per hour. Certified copies of historical documents may not be actual copies, as we must take care to preserve the original volumes. Please also be aware that historical documents do not include the same quantity of information that modern records do.
Contact Information
Email:
townclerk@townofgroton.org
Phone:
978-448-1100
Hours:
Monday 8:00am to 7:00pm; Tuesday – Thursday 8:00am to 4:00pm; Friday 8:00am to 1:00pm
Members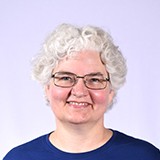 Fran Stanley
Assistant Town Clerk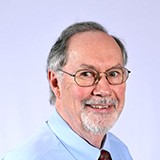 Michael Bouchard
Town Clerk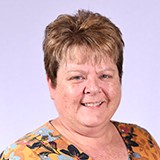 Nancy Pierce
Assistant Town Clerk
Town Clerk Department Documents
Links to other pages:
Town Meeting
Election Information
Dog Registration
Town Hall Archives Digital Scans