Did you know you can subscribe to updates to this page? Create an Account or Manage your preferences at
https://portal.grotonma.gov
and get notified whenever a new meeting is scheduled or a new document is added!
About
Human Resources
Contact Information
Members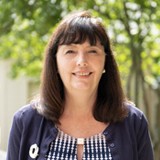 Melisa Doig
Human Resources Director
Employment Opportunities
There are currently no open positions available.

Thank you for your interest in employment opportunities with the Town of Groton. If you are interested in applying for a position with the Town please complete the Town's Employment Application form and postal-mail to the following address:
Human Resources
Town Hall
173 Main Street
Groton, MA 01450
Any inquiries can be made to the Human Resources Director at 978-448-1145 or by email at HumanResources@townofgroton.org.
Human Resources Documents