Did you know you can subscribe to updates to this page? Create an Account or Manage your preferences at
https://portal.grotonma.gov
and get notified whenever a new meeting is scheduled or a new document is added!
About
The Planning Board is mandated by state law to:
prepare and maintain the Town's Master Plan and Official Map
prepare, adopt, and administer Subdivision Rules and Regulations
review all subdivision plans submitted under state and local-by-law and regulations
supervise construction of subdivision roads and drainage systems
prepare and present zoning amendments at Town Meeting
report to Town Meeting on all proposed zoning amendments, no matter by whom proposed
act as special permit granting authority where designated in the Zoning by-law
review site plans for non-residential, non-agricultural development
The Planning Board was first established in 1946 when the Town Meeting accepted the Subdivision Control Law. The first zoning by-law, adopted in 1956, established minimum lot area and frontage requirements. Zoning districts were adopted in 1963 based upon the Comprehensive Master Plan written by Harvard Professor Charles Eliot. The Town voted to increase membership on the Board from five to seven members in 1980. The Comprehensive Master Plan was updated in 1990.
The Planning Board is served by the Land Use Director/Town Planner.
Contact Information
Email:
planning@grotonma.gov
Phone:
(978) 448-1105
Fax:
(978) 448-1113
Office:
Town Hall
Hours:
M 8:00am – 7:00pm; T-TH 8:00am – 4:00pm; F 8:00am – 1:00pm
Members: 7
Selection: Elected
Term In Years: 3
Remuneration: None

Members
Alyson Bedard
Clerk
Term Start: 2021-05-27
Term End: 2024-05-21
David Bonnett
Term Start: 2022-05-24
Term End: 2025-05-25
George Barringer
Term Start: 2022-05-25
Term End: 2025-05-25
Lorayne Black
Term Start: 2021-05-27
Term End: 2024-05-21
Phil Francisco
Term Start: 2023-05-24
Term End: 2026-05-19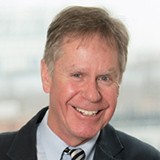 Russell Burke
Term Start: 2018-05-24
Term End: 2024-05-21
Scott Wilson
Term Start: 2023-05-24
Term End: 2026-05-19
Planning Board Documents