Did you know you can subscribe to updates to this page? Create an Account or Manage your preferences at
https://portal.grotonma.gov
and get notified whenever a new meeting is scheduled or a new document is added!
About
The Commission is responsible for the:
protection and preservation of the Groton Center Historic District
Members review, for appropriateness, all applications for building and renovation in the District. Jurisdiction includes any change in a façade which can be seen from the District.
The District was formed in 1964 as a result of a change to the historic character of Groton Center: a beautiful old building (the old hospital) on Main Street was demolished and replaced by a supermarket. The District was enlarged in 1965.
The five members and two alternates are chosen as follows: an architect from among two nominated by the Massachusetts Chapter of the American Society of Architects and the Boston Society of Landscape Architects; two nominated by the Historical Society; a resident of the District; and three additional members without designation.
Contact Information
Members: 7
Selection: Appointed
Term In Years: 3
Remuneration: None

Members
Brian Cartier
Term Start: 2022-07-01
Term End: 2025-06-30
Jennifer Rand
Term Start: 2023-07-01
Term End: 2026-06-30
Lisa Hicks
Term Start: 2022-07-01
Term End: 2025-06-30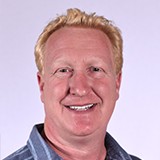 Peter Benedict
Term Start: 2021-07-01
Term End: 2024-06-30
Historic Districts Commission Documents