Did you know you can subscribe to updates to this page? Create an Account or Manage your preferences at
https://portal.grotonma.gov
and get notified whenever a new meeting is scheduled or a new document is added!
About
The Tree Warden, when necessary,
* removes public shade trees
* replaces trees along the public ways of the Town
Under state law, public shade trees may not be removed by anyone other than the Tree Warden. Funds appropriated by Town Meeting are expended by the Tree Warden in planting shade trees . . . for the purpose of improving, protecting, shading, or ornamenting the public ways, provided that written consent has been obtained from the owner of adjoining land.
The Friends of the Trees is an active volunteer organization of local citizens who support the work of this official.
The Town's Scenic Roads bylaw was enacted in 1974 to protect Groton's public shade trees.
Contact Information
Members: 1
Selection: Appointed
Term In Years: 1
Remuneration: None

Members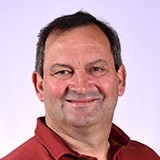 Robert T. Delaney
Term Start: 2023-07-01
Term End: 2024-06-30