Did you know you can subscribe to updates to this page? Create an Account or Manage your preferences at
https://portal.grotonma.gov
and get notified whenever a new meeting is scheduled or a new document is added!
About
The position of Animal Control Officer was first created in 1992 in response to a major rabies outbreak. The Officer is responsible for:
removing and destroying animals that are a direct threat to public safety, ie. rabid raccoons, skunks, etc.
Pursuant to MGL 140 amended June 2012:
* acts as agent for Selectmen in investigating dog complaints
* investigates reported violations and enforces town bylaws relating to dogs
* issues citations and fines for violations of bylaws and statutes
* attends dog hearings before Selectmen
* responsible for feeding, boarding, and disposing of stray and nuisance dogs
* responsible for care of town dog pound
Contact Information
Members: 1
Selection: Appointed
Term In Years: 1
Remuneration: Stipend

Members
John Greenhalgh
Term Start: 2023-07-01
Term End: 2024-06-30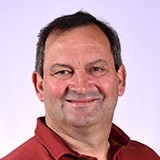 Robert T. Delaney
Term Start: 2023-07-01
Term End: 2024-06-30
Animal Control Officer Documents